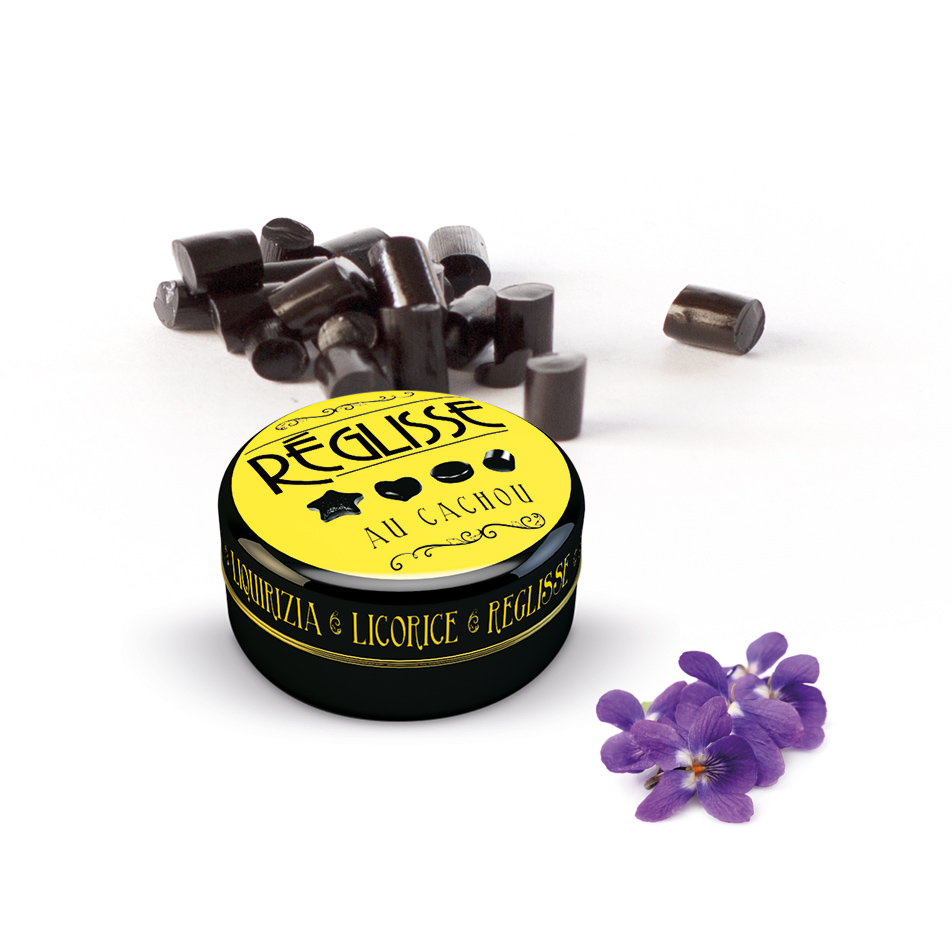 Reglisse au cachou violett mini cylinder
Reglisse
Reglisse au cachou, violet-flavoured mini cylinders in their own handy 9 g tin. The traditional taste of liquorice meets perfumed hints of violet.
REGLISSE COLLECTION
A collectible line aimed at consumers looking for high-quality sweetened liquorice in various flavours.
Co-packing
Tailored recipes
Thanks to our long history of liquorice manufacturing we are able to produce a vast range of types, shapes and recipes to suit all customer requests.