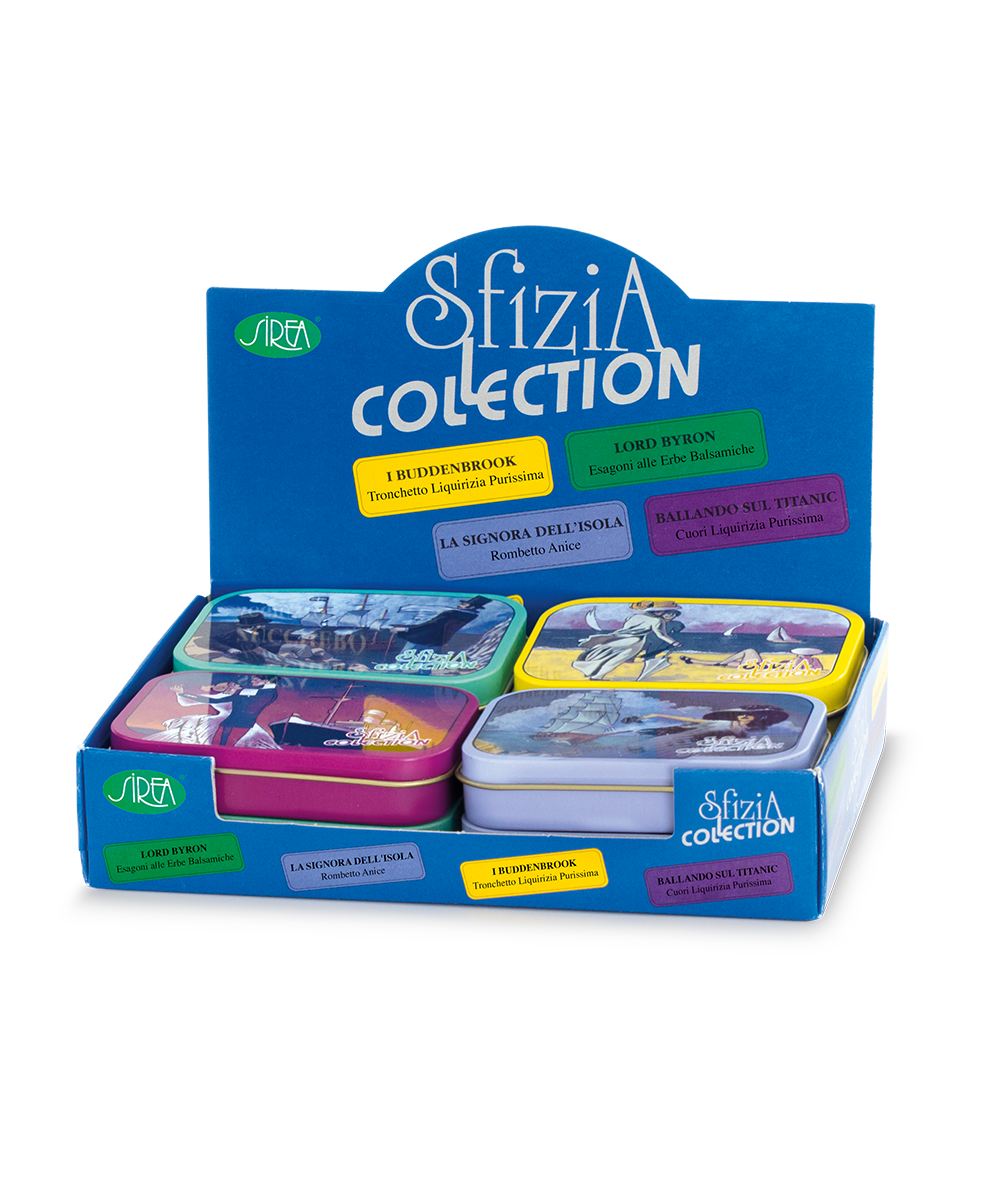 Sfizia Collection assorted display
Sfizia
Sfizia Collection, assorted display made up of eight 40 g tins: Dancing on the Titanic, purest liquorice hearts - Lord Byron, balsamic liquorice hexagons - Buddenbrooks, purest liquorice mini-cylinders - La Signora dell'Isola, aniseed-flavoured liquorice mini-lozenges.
SFIZIA COLLECTION
A whole line waiting to be discovered, aimed at consumers looking for the special effects of liquorice.
Co-packing
Tailored recipes
Thanks to our long history of liquorice manufacturing we are able to produce a vast range of types, shapes and recipes to suit all customer requests.