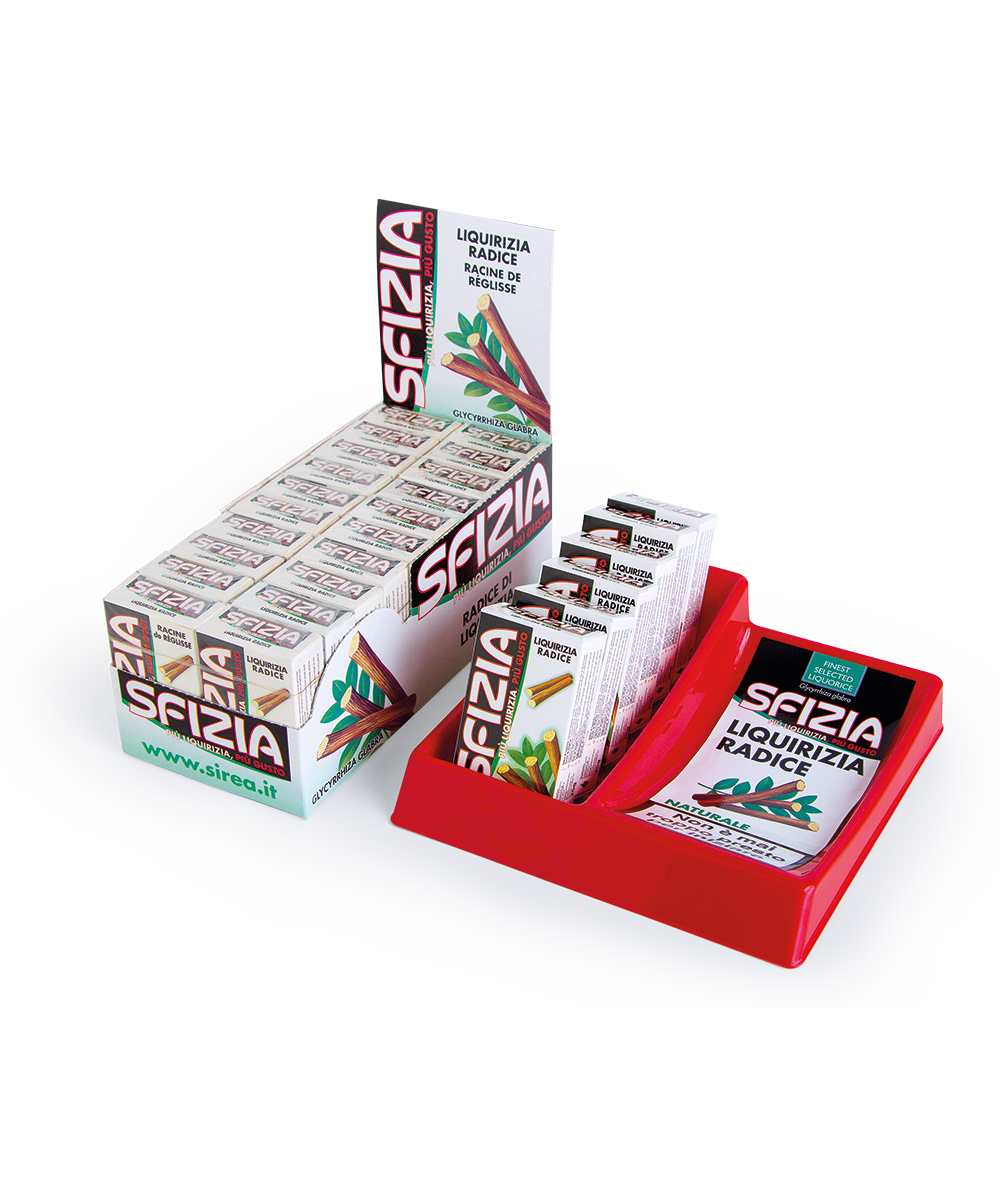 Sfizia liquorice root bench display
Sfizia
Sfizia Liquorice Root change tray made up of one tray with 7 full Sfizia liquorice root boxes plus a carton of 20 refills.
SFIZIA COLLECTION
A whole line waiting to be discovered, aimed at consumers looking for the special effects of liquorice.
Co-packing
Tailored recipes
Thanks to our long history of liquorice manufacturing we are able to produce a vast range of types, shapes and recipes to suit all customer requests.